9 Best Eclectic Home Decor Ideas
Do you find yourself gravitating toward a variety of home decor styles?
You wish you could have rustic, chic and modern details in your home? You hate when rooms look too "matchy matchy", with each item lacking its individual charm?
If you want to look outside of the box when it comes to home decor, eclectic may be your style. Eclectic home decor features different items in a cohesive and attractive way.
Though eclectic interior design combines different elements, spaces look best with cohesiveness. Otherwise, your home might end up looking like a bad case of hoarding.
But if done right, your eclectic home can have traditional, modern and artsy vibes. Keep reading for 9 tips to achieve that eclectic look in your home.
1. Keep Things Balanced
The last thing you want it to have your home look like unorganized chaos. You can still accent your decor with worn-in pieces without getting the "flea market" look. The best way to do this is to balance things out with modern pieces.
Achieve this by adding neat artwork with clean lines to a space that has overgrown plants. Or use a backdrop of bamboo blinds to counter a marble-topped coffee table. Another creative combination we love is modern meets rustic.
Keep balance in mind as you acquire new items. If you pick up a weathered vintage item, pick up a mid-century item to go along with it.
2. Practice Cohesiveness
One important key to achieving eclectic decor is not over-decorating. Look for ways to unify your room through a color scheme or another common element.
For example, you could choose items that are in a black-and-white scheme. This offers plenty of flexibility so that you can mix vintage and modern elements in one room.
When you have a color scheme, you can mix furnishings without creating a chaotic look.
3. Neutral Plus Color
If you prefer decor that has more color, start with a neutral foundation and add color with the furnishings.
It's best to stick to one signature color that you implement throughout the room. A simplified color palette keeps your room cohesive and charming.
Don't be afraid to play with textures like velvet. Adding a hot pink velvet armchair to an eclectic living room can easily become the highlight of the space.
4. Use the Unexpected
Did you find an item that seems to have its own personality? Throw it in that eclectic room! Eclectic decor is all about inserting unique pieces in the most unexpected ways. Try using a playfully patterned rug or an exhibit of artwork.
Display all of your favorite things in bold ways to personalize the space. An eclectic room is the perfect place to add those random items that a designer would appreciate.
5. Showcase Your Personality
Have a hobby that you want your guests to see? Now is the time! An eclectic space is the perfect backdrop to display your creative side.
This is an obvious choice for artists but you can even showcase beer caps or wine corks in a creative way.
If you are a lover of theater, try making your ticket stubs into a creative art piece. This is the time to make your home really look like an extension of you.
6. Establish a Mood
How do you want to feel when you walk into your eclectic home? Do you want to feel cozy, creative or relaxed? Establishing a mood will help set the tone for your decor.
If you want to go for an artsy mood, collect casual pieces. If you prefer a modern look, you'll know to stick to geometric pieces. If cozy is your goal, then pick up rustic items with cozy textures.
Consider the feeling you want your styled space to convey. That whimsical tree-trunk table may not be the right choice if you're going for a vintage look. Each item you bring to the room should support that overall theme.
7. Be Artistic
Pick a theme when building your space, but don't be afraid to think outside the box.
If you have items that could use an eclectic makeover, do it. Upholster that old headboard in velvet fabric or add greenery tiles to your wall.
Consider putting an airy flower wall if your theme is more bohemian inspired. Entering a room that has uncontained creativity makes for a picture-perfect experience.
8. Don't Forget a Focal Point
When you arrange your layout, take a step back and identify your focal point. Even with a variety of styles and periods throughout, there should still be a centerpiece in the room.
What is the first thing you notice when you walk into your room? Is the accent wall, fireplace or bold art piece?
If you can't find anything that stands out, keep shopping! Your room isn't complete without that eye-catching piece that your guests will all be talking about.
9. Keep Things Functional
Before you get too focused on your eclectic decor, remember that the room should still be functional. You still want to be able to live in there after your design is done!
Think of how you want to use a room to help pull a design together. Consider using mismatching baskets for storage or creative crates as bookshelves.
If you're designing a dining space, be sure there aren't too many knick-knacks on the table to eat. Don't think of utility as a hindrance. You can use it in your favor to create new ways to use everyday items.
Design your Eclectic Home Decor Home
Though the word "eclectic" may make you think of chaotic design with no direction. It has become a creative and attractive way to decorate any room.
Use fine arts, period pieces, and unique finds to bring personality to your space can be simple!
You should pride yourself on creating a space that defines your likes and unique hobbies. Incorporate all those mismatched elements of your personality into your eclectic home decor.
Start shopping for eclectic furniture pieces! Go forth and be free to be as creative as you wish!
Checkout our favorite eclectic living room design ideas of 2018 below and let us know what you think!
Eclectic Reading Nook
Rustic live edge chair is matched with traditional Persian rug and eclectic artwork in this eclectic style reading nook.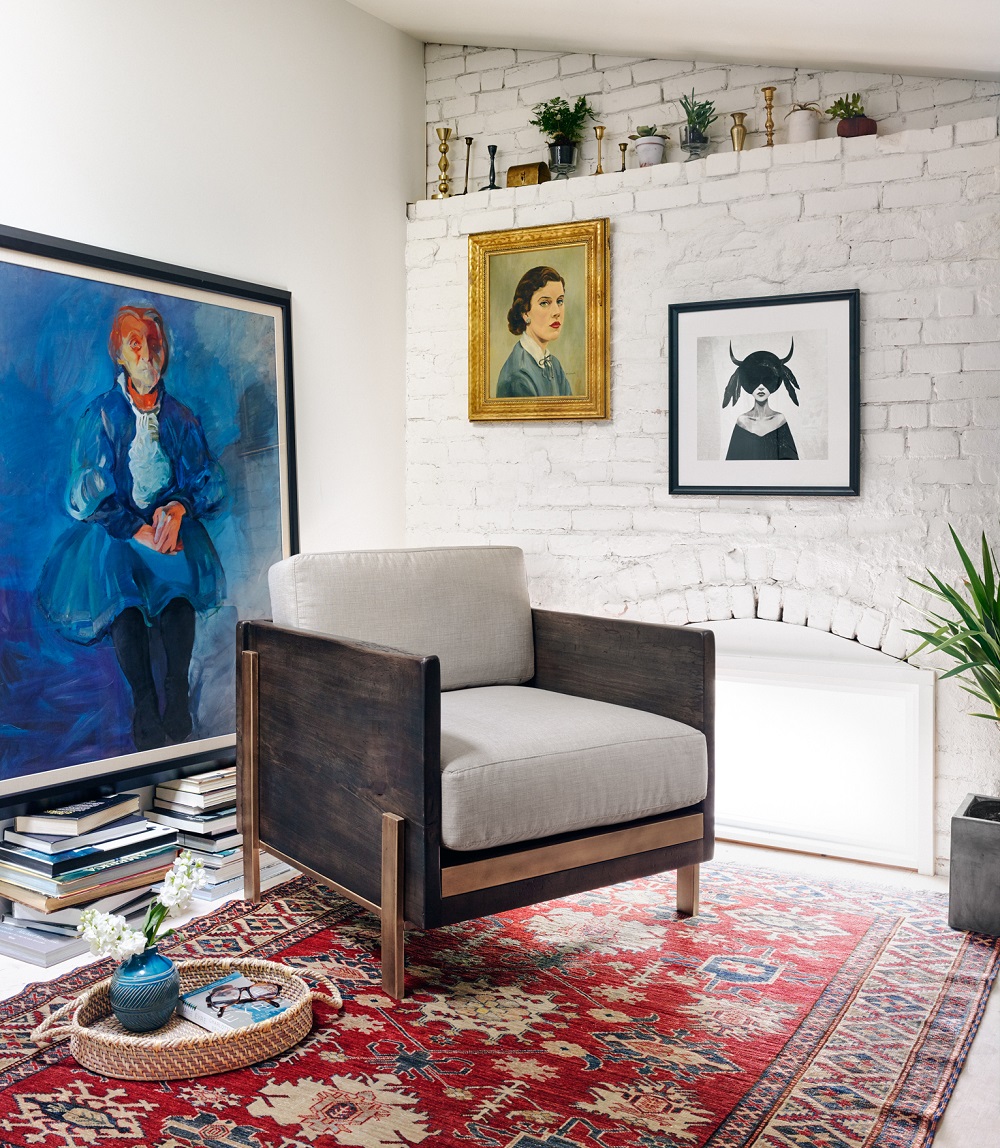 Modern Eclectic Living Room
Craftsman style contemporary leather sofa is matched with coastal style chairs, industrial bookcase, Hollywood regency style bar cart and rustic coffee tables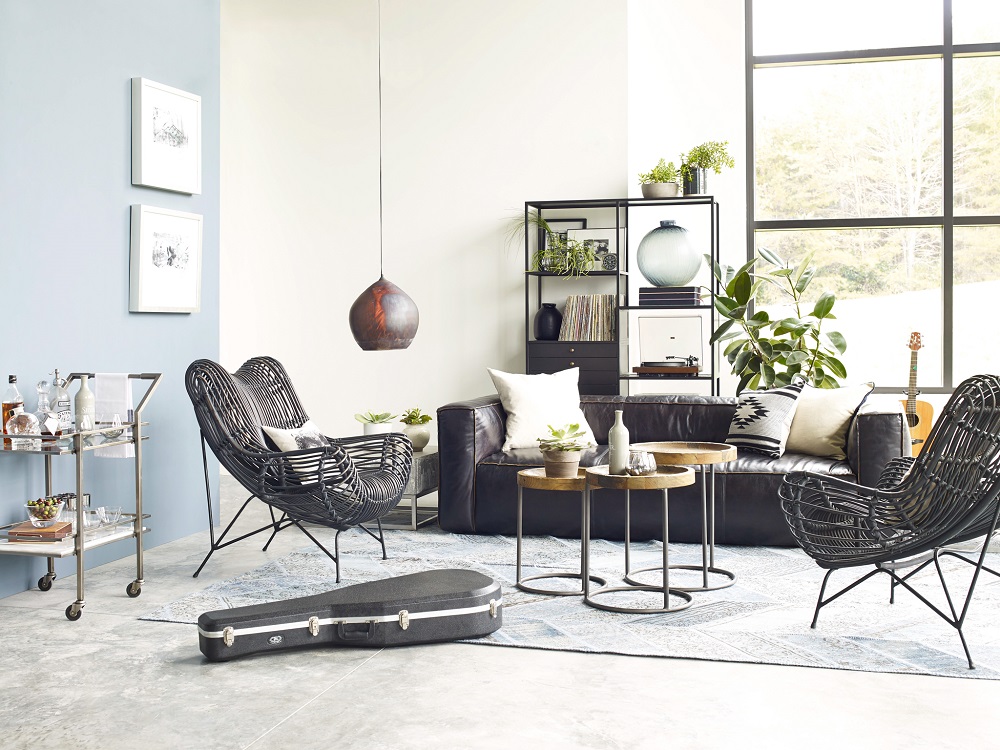 Rustic Eclectic Decor
Modern artwork matched with reclaimed wood sideboard, mid-century modern club chair and traditional trellis rug.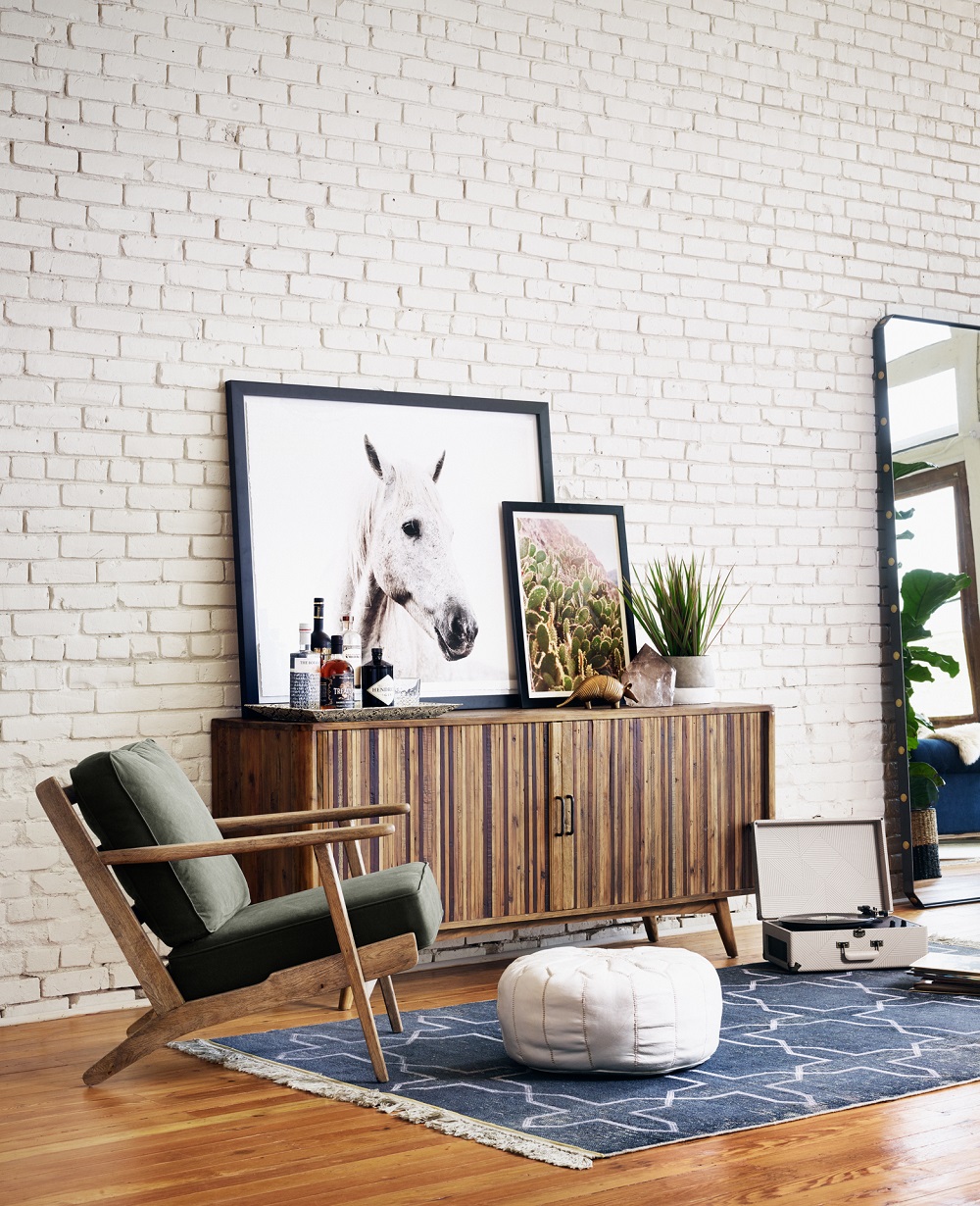 Eclectic Bedroom Decor
Traditional Distressed Dresser is matched with French country style bench and cowhide rug.